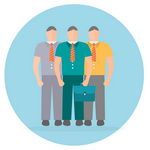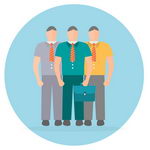 Kenglobe Lanka company is a BOI (a company operating with the approval BOARD OF INVESTMENT Sri Lanka). The company was established 12 years ago by Samuel Kenigsberg, Sri Lanka operates several business areas (food, tourism, real estate, agriculture, etc.).
We see fertile ground in Sri Lanka and great for those looking to break into new markets and renewable. Where investment and development potential is very large and very far from being exhausted.
The experience gained during these years the conduct of the authorities and the local regulator, extensive and elaborate Sri Lanka in business and government, allow rapid progress and shortening processes and access to valuable information.
The company is located in Colombo, a business center and beating heart of Sri Lanka and employs 15 local workers. We are able to provide services related to market research, programming, access to information on tenders and auctions. And the second stage access and interact with the right causes.