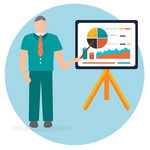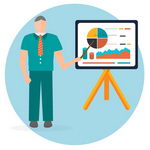 Here are a number of proposals and a brief overview of potential areas for investment in Sri Lanka.
Energy Sector
Like many developing countries also Sri Lanka suffers from a lack of electricity in power stations. This of course causes power outages. Sri Lanka government wishes to increase the electricity generation and power stations. Administration of projects promoting solar stations and wind stations Water stations.
Infrastructure and roads
Sri Lanka road infrastructure in most parts of the country is outdated and not fully developed, so the relatively slow travel long roads are single track roads and highways almost non-existent. One fast highway was inaugurated and running in the sea city of Colombo and the south coast and reaches the southern coast of Matera. Approval processes and highway construction is supposed to connect the Colombo city planning road Kennedy and around Colombo peripherals (such as Ayalon) government wants to promote and publicize auctions Turnpike.
At the same time other sea ports built the main port in Colombo and other airports to shorten the distances between the various parts of the island Airlines.
Shopping centers
Central City and only assumes the status – volume – which is living in central Colombo and its suburbs several million inhabitants. Everywhere looks accelerated growth and development of the city. Still missing in Colombo malls and shopping centers. Recently opened a modern shopping center one and also operates Odell legendary store in the city, but only middle class is growing and getting richer and the thirst for modern shopping centers and attractive.
Tourism
Sri Lanka is a tourist destination known and popular in Europe, Australia, Russia, Japan and other countries for many years. Israelis discovered Sri Lanka as a tourist destination in recent years. Since 2009 with the end of the conflict with Tamil. From this year, Sri Lanka has experienced continuous growth in foreign tourism, and the forecast is that by 2016 the number of tourists arrivals will reach 2.5 million people. Domestic tourism also strengthened following the economic prosperity and development of the middle class. In addition, Sri Lanka is a tourist destination 12 months a year. Although from April until the end of July there is always a small decrease in the number of tourist arrivals to Sri Lanka but that the search for her in recent years, domestic tourism and even possible to say that this is a country where tourism is a sector that works around the clock.
Noticeable scarcity and size of rooms and hotels, according to the Ministry of Tourism until 2016 will be a shortage of 40,000 rooms in Sri Lanka.
Agriculture
Agriculture in Sri Lanka based on aquaculture (export) growth of tea (export) growth of coconut and other spices. Sri Lanka lacks dairy and requires a developed and modern agriculture that will meet the needs of the local population even though you go to foreign markets. Water in Sri Lanka are not a problem and are currently provided for free.
This is only a partial review does not encompass the many requirements of a rapidly developing country and want to catch up with the gaps between the developed world and the modern.